Explore to see all of the health conditions you can treat online. Healing starts here.
Online Therapy Conditions
Web Counseling for Different Mental Health Issues
Online therapy is effective in treating different mental health conditions. Its efficiency differs depending on the type of issue. Also, there are some conditions under which the effectiveness of web therapy decreases with time. And it's not appropriate for urgent situations that carry the risk of imminent physical or emotional harm.
Depression
Online therapy is a good treatment option for mild depression. The results of using web counseling to treat depression are similar to those of using in-person therapy. Cognitive-behavioral theory (CBT) and interpersonal therapy (IPT) are the most common evidence-based therapies used for treating depression.
Anxiety and Stress
Clients can be offered such forms of therapy as cognitive-behavioral therapy (CBT), dialectical-behavioral therapy (DBT), and acceptance and commitment therapy (ACT). Online therapy can help you manage symptoms of anxiety disorders, and a therapist can provide you with strategies to cope.
Trauma
Online therapy is an easy and flexible way to access trauma treatment from the comfort of your home. Therapists use such approaches as CBT and cognitive-processing therapy (CPT) to alleviate symptoms of trauma and help you develop cognitive tools to overcome it.
Grief and Loss
Grief counseling can be beneficial for people who are finding it difficult to function or having trouble grieving after a loss. You can discuss your feelings and emotions with a therapist who can help you learn ways to navigate the grieving process
Eating Disorders
Eating disorders can be quite complicated to treat because they affect both the body and mind. Professional mental health support is really necessary to combat them. Online therapy makes the treatment easily accessible.
Low Self-Esteem
Online self-esteem therapy addresses a person's view of self-worth. A therapist can help you recognize and challenge negative self-talk. Online therapy helps alleviate painful feelings and enables you to take constructive actions.
Anger Problems
Therapists can help people recognize and avoid the triggers that make them angry. Online therapy will provide you with ways to help you manage the anger that sometimes flares without warning.
Relationship Issues
Online relationship therapy focuses on romantic interpersonal relationships. It gives couples a non-judgmental and supportive space where they can discuss problems and learn to communicate effectively.
Why Web Counseling Has Gained Popularity
There are multiple advantages associated with web counseling. Besides, the sessions are highly effective, and in most cases, their efficacy is akin to that of in-person therapy.
It Offers the Ideal Convenience to Consumers
Internet therapy is easy to access, even from the comfort of your home. Therefore, you don't have to put up with an expensive and hectic travel schedule to get the service you need.
It Is Easily Affordable
Face-to-face counseling starts at around $150 per session, while most live chats cost around $99. Besides that, there are cheaper options in Internet therapy, including a $40 weekly charge for text-therapy.
Consumers Experience the Utmost Comfort
Some people are unable to share their deep secrets during a face-to-face session due to the fear that they will be judged. However, Internet therapy keeps you anonymous, so fearing negative judgment becomes a thing of the past.
You Can Easily Get a Certified Psychologist Online
Getting the best online therapists isn't hard at all. Additionally, these mental health professionals are licensed to work in specific states. Therefore, there is no fear that you may receive counseling from an untrained individual.
It is Safe
Online therapists use software that is highly encrypted to keep your info safe from leakage. Besides, your profile remains anonymous throughout the sessions.
So, What Does Online Counseling Mean?
Online therapy means communicating with a licensed therapist over a mobile phone or laptop. This is different from face-to-face therapy in matters regarding the methods of treatment used and the mental health issues that can be handled. In online counseling, therapists mainly offer treatment through these means:
Text or email messaging

Live chatting

Video chats

Mobile phone calls
It is effective since you communicate with licensed therapists who offer online treatment that's akin to the services they provide face-to-face.
Is There Free Online Mental Health Counseling?
Most web therapy services are chargeable. Also, these services, unlike conventional in-person therapy, are not covered by many insurance providers. Therefore, consumers of web-based counseling end up paying the full cost themselves. But their rates are mostly more affordable than copays you'll need to pay if you get insurance.
If you are looking for free mental health care online, there are only support groups and forums.
Which Site Offers the Best Web Therapy Services?
There are many good mental health platforms that offer online counseling services, for example, Talkspace, Calmerry, Betterhelp, and PrimeTherapist to name a few. But it's always best to visit each platform and explore it to get a better idea of its advantages and disadvantages.
How to Access Web Therapy Services
Web-based therapy works in simple steps. First, you create an account with an online therapy platform. Then, you need to complete a survey and tell about the mental health issues you want to work on. After that, you will be matched with a therapist who has the necessary training and experience to address your issues.
You are supposed to contact your matched therapist and start therapy sessions. However, if the therapist isn't the right one for you, you will get a chance to switch therapists for free.
How Long Does Therapy Last?
The length of the treatment varies from person to person, and it mostly depends on what you want and need to achieve. The majority of clients report feeling better after about 3 months of therapy. On average, 15-20 sessions are required. But if you want to feel more confident in the skills needed to manage your symptoms, it's better to continue treatment for longer periods (over 6 months).
What About Therapy Breaks?
You may decide to take a break from therapy. However, the most important thing to do is to discuss all the break-off issues with your therapist and schedule a time to return. Note that it is normal to pause counseling if your life is too busy or you can't afford it.
Is Online Therapy Effective?
Yes, web therapy is highly effective, and at times, its efficacy is akin to those of people who attend in-person sessions. Multiple research shows that online treatment can be very effective for many mental health issues, including depression, panic disorder, generalized anxiety disorder, social anxiety disorder. A lot of people have found relief by accessing therapy from the comfort of their homes.
What Are the Pros and Cons of Online Therapy?
Despite the high efficacy of web therapy, every consumer of therapeutic services should analyze the potential benefits and drawbacks of online treatment. That way, you will be able to make an informed choice.
Here are the main advantages of web therapy:
It is highly convenient – you don't have to worry about travel issues, as the online therapist you need is only a click away.

It is affordable – text-based and email messaging therapies are easily affordable to all and equally resourceful.

It offers the desired convenience – young adults are well-conversant with using modern digital tools. The act of incorporating technology in therapy means the utmost comfort for them.
But there are some cons as well:
It is not suitable for an urgent crisis – texts and emails aren't replied to immediately; you might have to wait all day long to get the desired feedback.
Many insurance companies don't cover therapy online sessions.
It is not ideal for people with serious mental disorders.
Are Web Therapeutic Sessions Legitimate?
Yes, web-based therapy is legit. However, you should be careful and research extensively before choosing your online therapist. Some people might be posing as therapists, yet they don't have the right qualifications.
So you should do your homework. Take time to learn more about an online therapy platform before deciding to use their services. Compare different price plans to choose the one that suits your needs.
How Is Clients' Data Protected in Web Therapy?
Online therapy is as confidential as traditional face-to-face sessions. The data that clients share with their therapists won't be shared with anyone else without written permission. Online therapy platforms use high-grade encryption to ensure that your data is protected. But it's better to check FAQ sections on their websites to get a better idea of how your privacy and confidentiality will be protected.
So, How Much Is Online Therapy?
The cost here varies from one platform to another. Additionally, the rates will differ based on the treatment model that you choose. However, the cost of text or email messaging is about $40 weekly. Other means of treatment, such as video chats, cost more. Fortunately, the rates are easily affordable, and it's surprisingly cheaper than in-person counseling.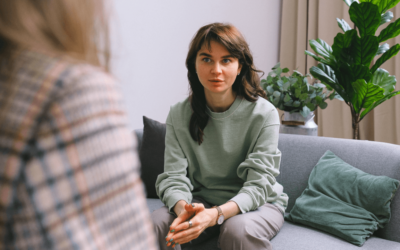 There's a lot of stigma surrounding issues to do with mental health. Many people live in fear, afraid to share their struggles with loved ones because they don't want to be judged. Even worse, the majority of people don't think of therapy as an option to get through a...
read more