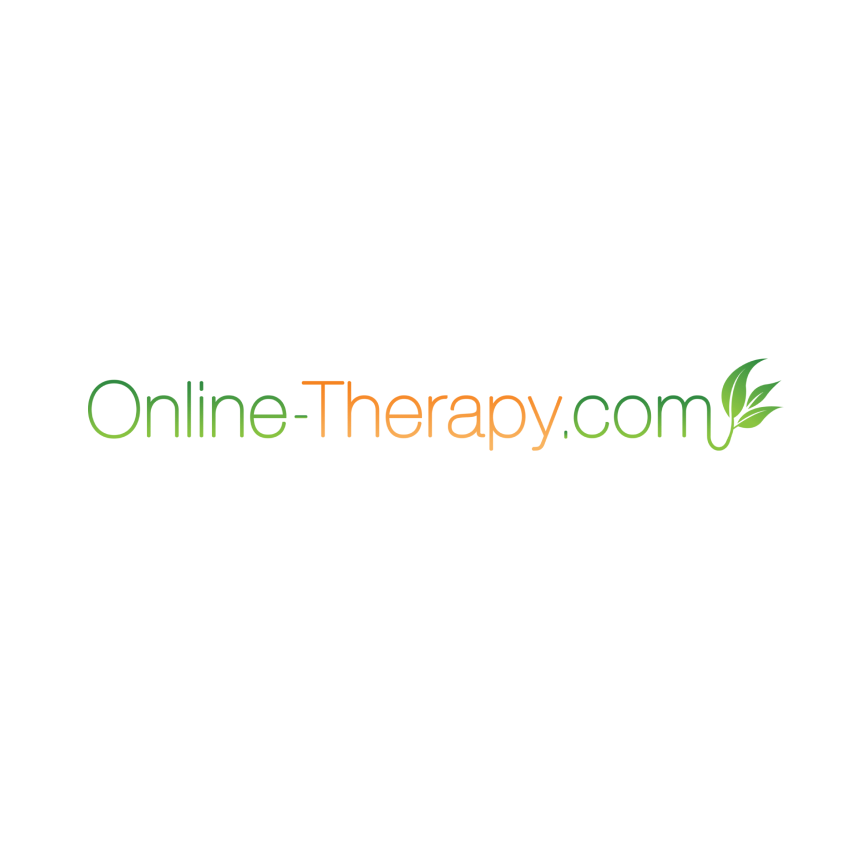 Online-Therapy.com
"We're not like other online therapy sites."
This bold announcement on Online-Therapy com is intriguing, to say the least. So, we've done the groundwork to find out — what's so special about this platform? Is it worth your time? After making an unbiased review, we discovered some pros and cons of the site.
| | |
| --- | --- |
| | Therapy toolbox reinforce what you learn during therapy |
| | Online CBT course with 8 modules |
| | Journaling option |
| | Meditation and yoga videos |
| | Different pricing options to choose from |
| | Counselors work during weekdays only |
| | No mobile app |
What Is Online-Therapy com?
Online-Therapy is the platform that claims to provide mental health services "on your terms." According to the information on the company website, its founders realized that getting a face-to-face appointment is difficult, expensive, and inconvenient. Furthermore, people can feel lonely and unsupported in between sessions. The platform was created to counter these challenges.
Mental health services on Online-Therapy are based on Cognitive Behavioral Therapy (CBT) and accessible globally.
How Does Online-Therapy Work?
To get started on Online-Therapy.com, you'll have to choose:
●  One or more areas that you're experiencing mental health issues in
●  Whether you prefer a female or male therapist
●  Whether you prefer video, phone, or text sessions
Once you select your preferences, you'll be required to create an account. To protect your privacy, you can sign up with a nickname. No other personal details are required at this stage.
You have to provide an email — you'll get notified through it when your therapist makes a new comment on the worksheet.
Therapist Matching
After signing up, you will be matched with a therapist. They provide help and support through the worksheets, live video and phone sessions, and messaging. However, to access all parts of the online therapy program you first need to choose a subscription plan.
Although your first match is indicated on the dashboard, you're allowed to choose from the top picks for you. They're chosen and filtered according to how well they match with your profile and your needs. You're free to pick anyone you prefer.
You can narrow your results based on their country of origin, state, or city. You can also type in a specific name if there's one you're familiar with.
Your therapist is online 8 hours per day, from Monday to Friday. Although therapists on the platform come from all over the world, Online-Therapy tries to match you with one who fits your time zone.
What Do They Offer?
The Online-Therapy website has several features that make for a comprehensive online counseling experience. Signing up gives you instant access to a toolbox with the following tools:
Licensed Therapists
Licensed and qualified therapists on the Online-Therapy site guide you through the program. Although you'll have to do worksheets, you can get guidance through live sessions and messaging.
Each of the therapists is qualified and licensed to help people with a wide range of mental health issues.
Interactive Sections
The online therapy program is divided into 8 interactive sessions for you to go through under the guidance of the counselor. Each section has information to help you identify and work on your issues. As you go through each section, you can ask questions through messages and leave comments in the worksheet.
Worksheets
Communication through the worksheets is not real-time, so once you've written down your answers you'll wait for feedback from your therapist. Usually, therapists give feedback within minutes or a few hours.
You can read the previous comments made by your therapist on the worksheet. It gives you access to all the advice and feedback you get since joining the program.
Live Sessions
You can schedule one or two real-time chat sessions per week depending on your subscription. Live sessions are available as video, voice only, or text sessions. If you need more live sessions, you can pay extra for them.
Asynchronous Messaging
The messaging function on Online-Therapy.com is used to communicate with the therapist about your worksheet. You'll get a response within 24 hours. This is not a live messaging feature, and to have a real-time conversation you'll have to schedule an appointment.
Journaling
Journaling is a practice that's proven beneficial for improving mental well-being and coping with emotional issues. Online therapy's toolbox contains a journaling feature to help you record your feelings and thoughts and improve your mood every day.
Activity Plan
This feature allows you to note down and set reminders for things that improve your life. It also serves as a great scheduler.
Yoga and Meditation
Yoga and meditation are great practices for coping with emotional distress. This feature is available on the Online-Therapy site.
Who Are Online-Therapy Therapists, and How Good Are They?
To work on the platform, all the therapists must have qualified with at least a master's degree in counseling, social work, clinical psychology, etc. They must also be licensed by the relevant institutions.
Additional requirements for mental healthcare providers on the platform include:
✓ Minimum of 3 years of providing counseling services
✓ 2000 hours of practice
✓ No disciplinary action in the past 10 years
What Issues Do They Treat?
Therapists on this platform are qualified to deal with various mental health issues, including:
| | | |
| --- | --- | --- |
| Autism | Depression | Stress |
| Bipolar disorder | Divorce | Trauma |
| Career counseling | Domestic violence | Abuse |
| Career counseling | Eating disorders | Phobias |
| Compassion fatigu | Family issues | Life changes |
| Anxiety | GAD | Compassion fatigu |
| Autism | Grief | Career counseling |
| Bipolar disorder | LGBTQ+ | |
Online-Therapy Subscription Plans and Pricing
Online-Therapy has 3subscription plans charged on a monthly basis. First-time users get a 20%  discount on whichever plan they choose.
| | | |
| --- | --- | --- |
| Basic | Standard | Premium |
| The basic plan gives access to the online therapy program plus daily feedback from your therapist. It costs $39.95 per week and covers: | The standard plan offers more support and costs $59.95 per week. This plan covers: | In addition to the features of the standard plan, the premium option gives more access to therapists. It costs $79.95 and includes: |
| ✓ Therapy via a secure and confidential platform | ✓ All the features of the basic plan | ✓ All the features of the standard plan |
| ✓ 8 sections of the program | ✓ 1 live session per week via video, voice, or text chat | ✓ 2 live sessions with the therapist each week via video, voice, or text chat |
| ✓ 25 worksheets | ✓ Unlimited therapist messaging | ✓ Express replies |
| ✓ Yoga and meditation videos | | |
| ✓ Journal | | |
| ✓ Activity plan | | |
| ✓ Tests | | |
| No live sessions. | | |
Use Experience on Online-Therapy.com
The website has a simple and intuitive interface that's easy to use. It loads quickly on any browser and is not limited by your device's operating system.
You don't need to download any additional software to access the site. You can contact your therapist wherever you are provided you have a stable Internet connection.
Unfortunately, the platform doesn't have an app — this would boost the convenience factor for most mobile users.
Verdict
Online-Therapy.com may be a good option if you're looking for an easy, comprehensive platform for getting mental health help. It is also a more affordable option to face-to-face counseling. Because you're allowed to go through the program at your own pace, it's a great solution for those needing a flexible schedule. You get access to therapy when you want.
Finally, the platform allows anonymity. So, you may try it for yourself.
However, if you're in a crisis, you should not seek help from the platform. Call your local emergency services for immediate help. Online-Therapy.com is also not appropriate for people under 18. And if you have a serious mental condition that requires more attention and care, you should get appropriate help.