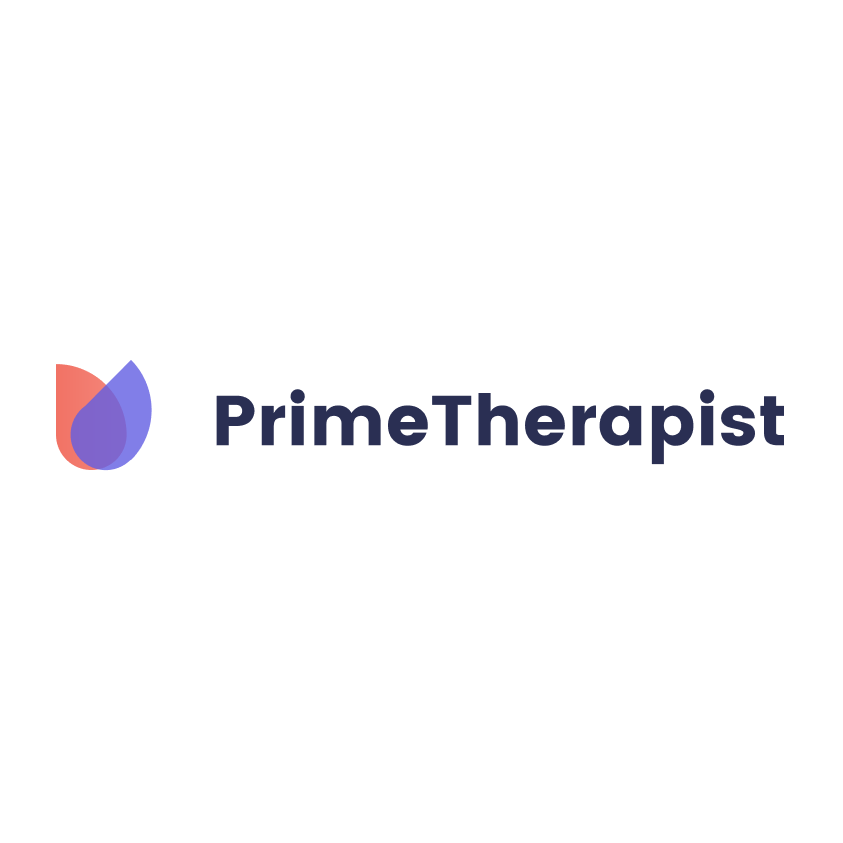 PrimeTherapist
PrimeTherapist offers online professional support with a wide range of mental health issues. We have tested this online therapy platform, and in this comprehensive review, we'll tell you how this platform operates and highlight its features to help you make an informed decision of whether it's a good fit for you.
Many people find it intimidating to see a therapist in person, but luckily, online therapy has become a good alternative to face-to-face therapy. Online platforms allow users to communicate with therapists via text messaging and video calls, and according to numerous research, they are as effective as traditional counseling. Such platforms also grow in popularity because they are cheaper, more flexible, and save you tons of time on commuting.
Online counseling platforms make therapy accessible to anyone no matter where you live, and with a variety of available options, the only problem is choosing the right one suitable for your specific needs. PrimeTherapist is a relatively new online therapy platform, so let's find out what makes it special. Read this unbiased review to find out why it's worth your attention.
Who Are the PrimeTherapist Counselors?
PrimeTherapist has a large network of vetted and verified mental health professionals with experience in different fields. They are trained psychologists, clinical social workers, marriage and family therapists, and licensed professional counselors. All of them have a master's or doctoral degree in their field of study, are fully-licensed in their states, and have more than 2,500 hours of hands-on clinical experience. Besides, all therapists also received specific training in online therapy.
The counselors are educated in a number of different theories and therapeutic approaches which they use to address their clients' problems, including cognitive behavioral therapy, dialectical behavioral therapy, acceptance and commitment therapy, mindfulness-based cognitive therapy, existential-humanistic approaches, psychodynamic therapy, and more.
Many of them use a flexible, integrated approach, blending different but complementary theories to work with their clients in the most effective way. They understand that not every theory works for everyone, so they may switch approaches to ensure that therapy is tailored to the specific needs and style of each client.
What Services Do They Offer?
PrimeTherapist is a subscription-based service where users can get qualified help to deal with their mental health problems using unlimited messaging therapy and scheduling live video sessions with their counselors. These offerings are actually similar to those on other platforms, but there is a big difference in the quality of services. And keep in mind that the prices are lower than on other platforms to make high-quality therapy services available to all.
This online therapy platform guarantees a personalized approach to each client and quick responses to your messages 5 days a week. Usually, therapists reply within a few hours. Our testers were impressed with the quality of their counselors' responses. It was clear that their therapists were knowledgeable, experienced, and put a lot of effort into their answers.
What Mental Health Issues Can You Get Help With?
Clients can get treatment with a variety of issues that prevent them from achieving their goals and living a happy, fulfilling life.
Clients can get support and professional help with:
✓ Depression;
✓ Anxiety;
✓ Eating disorders
✓ LGBTQ issues;
✓ Relationship problems;
✓ Anger management issues;
✓ Emotional abuse;
✓ Self-esteem issues;
✓ Grief and trauma, and more.
Is PrimeTherapist Secure?
The company follows the best practices to keep their clients' information safe. Their secure online platform is HIPAA compliant, and all client-therapist communication is protected by 256-bit encryption. And you don't have to identify yourself to use the PrimeTherapist website.
How It Works
The sign-up process is very simple and fast. First, you need to complete a short survey and tell about your mental health issues and your therapy preferences. This information will help the company's customer support agents to find the most suitable therapist for you.
After that, you'll need to choose a subscription package – text and video therapy or unlimited messaging only. Then, you will be matched with an experienced therapist from your state who specializes in treating the mental issues you are suffering from. It won't take long – they promise to connect you to a therapist within 24 hours.
Your therapist will contact you within 24 hours to introduce themselves and learn more about your problems. You will be able to communicate with your counselor in your private "room" that is open 24/7 and schedule live video sessions. If you use messaging therapy, your counselor is expected to respond to you at least once a day.
You can cancel your subscription any time and switch a therapist if you think they are not the best fit for you. If, for any reason, you decide to cancel your subscription, you will get a refund.
The prices are affordable, and they start from $53 a week for unlimited messaging therapy. If you want to add a live video session, you'll pay $89 a week.
PrimeTherapist Website
The next aspect we would like to discuss in this review is the PrimeTherapist website. It has a user-friendly interface that works great on screens of all sizes, so you can access it using a tablet, smartphone, PC, or laptop. The website loads fast and is easy-to-navigate. The content on web pages is well-organized, and you can easily find what you are looking for
The Bottom Line
PrimeTherapist is a legitimate online counseling platform that works only with fully-licensed therapists with extensive experience in treating different mental health issues. It caters to a variety of people who may have different needs and preferences and connects them with the most suitable mental health professionals using the advanced client-counselor matching process. The platform is HIPAA compliant, and the website is user-friendly and easy-to-navigate.
We liked that the customer support service works around the clock, and they are always ready to help. You only need to contact them via live chat on site. We also liked a simple sign-up process and an opportunity to change therapists if your current therapist is not a good match. We recommend this platform to anyone who is looking for an affordable and convenient alternative to traditional therapy. With PrimeTherapist, you are sure to get reliable professional mental health support and guidance when you need it most of all.