The Best Online Therapy Reviews for 2021
The coronavirus pandemic has impacted society in different ways and caused the rise in the number of people suffering from mental health issues. With the use of social distancing and self-isolation measures in place, in-person therapy sessions are less possible, and online counseling support is currently the preferred route for many.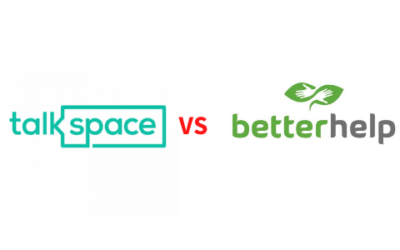 Some of the main hurdles when you are looking for quality care are access and pricing. In recent years, however, people have started to turn to online platforms as they look for easy access to mental health services. Online platforms like BetterHelp and Talkspace have...
read more
Register Today!
If you would like to leave a review, please register your profile and rate
Most therapy sessions are billed monthly. However, bear in mind, that insurance companies do not cover online mental health therapy sessions, and you will be required to pay the full amount yourself. But the rates for online therapy sessions are affordable, and often, they are compared with the copays that you as a client would have to pay if you get the insurance.
How to Get the Right Therapist in Your State
Online therapy platforms offer an affordable and safe way to find a fully-licensed therapist from your state and get professional support and guidance anytime, anywhere. They will match you with a therapist relevant to your specific needs, symptoms, circumstances, and preferences.
Text Therapy
Text Therapy
Text therapy offers some benefits that make it an effective approach for many people. Many text therapy services offer unlimited text messaging. You can send your therapist messages about the things you want to work through and get responses at least once a day.
Support Groups
Support Groups
There are support groups that meet in person, but you can also access support groups online. Since it is online, you can communicate with people in the local area or with people worldwide who have similar problems. That allows a person to feel that they are not alone.
Video Therapy
Video Therapy
Video therapy relies on the use of video-conferencing software and allows a therapist and a client to see each other. Therapists can provide therapeutic interventions across large distances in real time. An online therapy session is similar to an office visit, but you can talk with your therapist from the comfort of your home using the Internet.
Web Counseling for Different Mental Health Issues
Online therapy is effective in treating different mental health conditions. Its efficiency differs depending on the type of issue. Also, there are some conditions under which the effectiveness of web therapy decreases with time. And it's not appropriate for urgent situations that carry the risk of imminent physical or emotional harm.
Depression
Online therapy is a good treatment option for mild depression. The results of using web counseling to treat depression are similar to those of using in-person therapy. Cognitive-behavioral theory (CBT) and interpersonal therapy (IPT) are the most common evidence-based therapies used for treating depression.
Anxiety and Stress
Clients can be offered such forms of therapy as cognitive-behavioral therapy (CBT), dialectical-behavioral therapy (DBT), and acceptance and commitment therapy (ACT). Online therapy can help you manage symptoms of anxiety disorders, and a therapist can provide you with strategies to cope.
Trauma
Online therapy is an easy and flexible way to access trauma treatment from the comfort of your home. Therapists use such approaches as CBT and cognitive-processing therapy (CPT) to alleviate symptoms of trauma and help you develop cognitive tools to overcome it.
Grief and Loss
Grief counseling can be beneficial for people who are finding it difficult to function or having trouble grieving after a loss. You can discuss your feelings and emotions with a therapist who can help you learn ways to navigate the grieving process
Eating Disorders
Eating disorders can be quite complicated to treat because they affect both the body and mind. Professional mental health support is really necessary to combat them. Online therapy makes the treatment easily accessible.
Low Self-Esteem
Online self-esteem therapy addresses a person's view of self-worth. A therapist can help you recognize and challenge negative self-talk. Online therapy helps alleviate painful feelings and enables you to take constructive actions.
Anger Problems
Therapists can help people recognize and avoid the triggers that make them angry. Online therapy will provide you with ways to help you manage the anger that sometimes flares without warning.
Relationship Issues
Online relationship therapy focuses on romantic interpersonal relationships. It gives couples a non-judgmental and supportive space where they can discuss problems and learn to communicate effectively.
Why Web Counseling Has Gained Popularity
There are multiple advantages associated with web counseling. Besides, the sessions are highly effective, and in most cases, their efficacy is akin to that of in-person therapy.
It Offers the Ideal Convenience to Consumers
Internet therapy is easy to access, even from the comfort of your home. Therefore, you don't have to put up with an expensive and hectic travel schedule to get the service you need.
It Is Easily Affordable
Face-to-face counseling starts at around $150 per session, while most live chats cost around $99. Besides that, there are cheaper options in Internet therapy, including a $40 weekly charge for text-therapy.
Consumers Experience the Utmost Comfort
Some people are unable to share their deep secrets during a face-to-face session due to the fear that they will be judged. However, Internet therapy keeps you anonymous, so fearing negative judgment becomes a thing of the past.
You Can Easily Get a Certified Psychologist Online
Getting the best online therapists isn't hard at all. Additionally, these mental health professionals are licensed to work in specific states. Therefore, there is no fear that you may receive counseling from an untrained individual.
It is Safe
Online therapists use software that is highly encrypted to keep your info safe from leakage. Besides, your profile remains anonymous throughout the sessions.
FAQ
27 Frequently Asked Questions
We've covered the most frequently asked questions about online therapy. Find out how it works, its benefits, the cost of online therapy services, who can get them, and more information to know before choosing the best online therapy site for you.
Frequently asked questions about online therapy
First, what are the benefits of therapy?
Talk therapy offers many benefits for all of us. It gives you a safe space to explore your thoughts, feelings, and concerns. It will also have a positive impact on your mental health long term:
● Therapy can help you learn life-long coping skills
● It can help deal with chronic stress
● It can empower you to develop fresh insights about your life and learn to make healthier choices
● It can change how you interact with people in your life — in a good way
● Therapy can make you feel happier, which leads to more productivity
You can start your journey and also benefit from therapy. Just read our reviews and choose your best online therapy space.
What is online therapy?
Online therapy is the way for clients and mental health professionals to communicate and have counseling or therapy sessions via the Internet.
It has become more and more popular today. Its distant format ensures accessibility, convenience, and affordability of therapy services.
How does online therapy work?
Online therapy provides a safe place to get mental health support whenever you need it, wherever you are. As a client, you can get help on the:
● Online therapy platforms
● Websites
● Portals
● Apps
● Messengers
● And applications
Websites for therapists and counselors are great for starting their online practice. You can contact them via live chat, text or audio messages, emails, phone or video calls. In real time or asynchronously. Daily, several times a week, or monthly.
Getting help from online counselors, you can get better at your own pace. And you don't have to worry about travelling, scheduling, or keeping privacy.
Does online therapy work at all? Is it effective?
Yes, science says it works. For example, a 2014 study found that online therapy for depression was just as effective as face-to-face one. Another recent study found that CBT (cognitive behavioral therapy) via the Internet was as effective as in-office treatment.
There are many other researches and peoples' reviews who found their best therapies. All of them prove the effectiveness of teletherapy and high quality of care.
What are the differences between face-to-face therapy and online therapy?
In face-to-face counseling, a client meets with their mental health professional in person, usually at the office. You first have to choose them, looking through reviews or therapists' ratings. Also, you always schedule your meetings beforehand.
People prefer traditional therapy because it allows for:
● Body language
● Facial expressions
● Intonation changes
● And full senses in general
Also, it's more appropriate for people who need more intense care.
Online therapy allows for convenience. You can read about the best online therapy sites and be matched with counselors there. The sky's the limit for the global directory of professionals. Or, your counselor can invite you to have supplemental sessions online on the websites for therapists.
In any case, you have your sessions behind the screen, anywhere. And you can write to your counselor anytime.
What are the disadvantages of face-to-face therapy?
Face-to-face therapy is a great option, but it may not be the best solution for everyone. For example, if a person has a busy schedule, severe physical disability, or there are no suitable mental health professionals nearby, they may prefer a distant format. The same reason concerns scheduling and appointment issues to deal with to get help.
Also, a lot of people feel more comfortable talking about their issues behind a screen, using video chat or text messaging.
Besides, face-to-face counseling is usually more expensive compared with even the best online counseling sites.
What are the benefits of online therapy?
Many people choose to have sessions on the best online therapy sites. Why?
● Teletherapy is a game changer for people who can't afford in-person therapy
● Busy schedules and busy lives can make it challenging to get in to see a therapist
● Face-to-face therapy requires making weekly visits to your therapist's office
● Some people are more comfortable speaking about their problems only via therapy sites
● Online, you have more options for finding a good fit for you — mental health professionals usually work with clients from all over the world
● Online therapy apps and websites help you keep your total anonymity
● Online therapy services are often cheaper than face-to-face sessions
● You can choose the most convenient time for you to write to your counselor without making appointments, even during work hours
Is online therapy right for me?
Online therapy is worth trying. You may be someone who wants to:
● Start living the best live you deserve
● Start recovering and healing
● Just talk about your problems or life events
● Increase their productivity, find motivation, and be happier
● Feel better about their body and have a healthy self-image
● Feel more confident and less anxious
● Learn how to communicate effectively and resolve conflicts
● Develop healthier relationships with family and friends
● Reduce stress levels and learn how to manage emotions, etc.
Whatever the reason, teletherapy may be the option for you. Just read online therapy reviews and start choosing the right professional for you.
Important! Read the next point to know who shouldn't use therapy sites.
What you need to know before choosing online therapy?
Before choosing the best online therapy site for you, know that teletherapy isn't for everyone.
Online therapy is not the right choice if you:
● Are experiencing a mental health or a life crisis
● Have thoughts about harming yourself or others
● Have a severe mental health condition
● Need more intense and appropriate health care
● Don't have access to a gadget on a regular basis or a stable Internet connection
If you're in a life-threatening situation, seek out immediate in-person help.
Is online therapy secure and confidential?
Online counseling services are as confidential and secure as traditional face-to-face sessions. The data that clients share with their therapists won't be shared with anyone else. They maintain total anonymity and confidentiality.
Online therapy platforms use high-grade encryption to ensure your data is protected. But it's better to check FAQ sections on therapy sites to get a better idea of how your privacy and confidentiality will be protected.
Frequently asked questions about online counseling services
Is counseling online as good as face-to-face sessions? What to choose?
Multiple researches show that web counseling can be very effective for many mental health issues: depression, stress, anxiety disorders, relationship issues, LGBTQ+ issues, etc. A lot of people feel better after accessing therapy from the comfort of their homes.
Some people prefer teletherapy over traditional in-office visits and vice versa. It's a very individual and personal experience.
So check our reviews and choose the best online counseling site for yourself!
How does relationship counseling work online?
Relationship counseling is a way to develop useful communication skills and overcome relationship issues and mental health challenges.
Relationship counseling is all about digging deeper into the issues that affect the emotional well-being of people and their relationships. It helps to dig up the real truth and build a better future for a couple, family, and people around us.
You can send in-depth text messages to your relationship counselor and go into greater detail about what you need help with. Or, you can contact them real-time via video and audio. Individually, as a couple, or family.
Is online relationship counseling effective?
It's true that online relationship counseling requires much effort from both parties. But in many cases, it can be as effective or even more effective than traditional face-to-face counseling.
Online relationship counseling offers a flexible alternative to in-person sessions. You can connect with a counselor and get support and guidance whenever you need it, wherever you are.
It's an especially good option for a couple or family as everyone has their busy schedules.
Is online counseling safe?
Checking through the reviews of top therapy and counseling platforms, you'll find out a lot of details on how they protect clients' information and payment processes.
● Online counseling is completely confidential and private, with no risk of being overheard.
● Therapist websites, portals, and apps are HIPAA-compliant and use high-end encryption. So your privacy, data, and all sensitive information are protected from leakage. Only a counselor can see all the details you share about your life.
● You can maintain your anonymity by using a nickname.
● You can protect yourself against cyberbullying by using a private account to communicate with your counselor. The online therapy platforms take all measures to help you in it.
Frequently asked questions about therapy cost
So, how much does therapy cost?
Based on our online counseling reviews, the therapy cost varies from one platform to another. Additionally, the rates will differ depending on the subscription plan that you choose.
On average, the cost of unlimited text messaging is about $60 weekly. Video chats may cost $40 per 30 min.
Is online therapy cheap?
Yes, it's quite affordable. The rates of online counseling services are cheaper than in-person counseling. In 2021, the US national average for face-to-face counseling is $90 per hour.
Is online therapy worth the money?
Numerous clients' opinions and expert online therapy reviews prove that it is not only worth the money — many people say it's one of the best investments in their lives.
Therapy is a safe place where you can rediscover and empower yourself. You can get help for mental health issues that may be hindering your life, learn coping and managing skills, improve self-esteem, and just talk about what's on your mind.
You pay for what you use and get, and usually, there are no cancellation fees if you want to stop your sessions at any time.
Are there any therapy sites with free online therapy services?
There are some free trials and free mental health support chats, groups, and forums. You can find them reading our online therapy reviews.
Still, professional e-therapy services from licensed mental health professionals are usually chargeable. But their rates are more affordable than in-person counseling.
Frequently asked questions about therapy sites and insurance
Where to get the best online therapy in 2021?
There are many great mental health platforms that provide best therapies and quality care. For example, Talkspace, Calmerry, Betterhelp, Online-Therapy, and PrimeTherapist, to name a few.
It's always better to read our online therapy reviews, visit each platform, and explore them to get a better idea of their advantages and disadvantages. Choose what suits you best!
Is online therapy legit on the therapy sites?
Yes. You get qualified help and support from professional therapists and counselors. There are also some group chats and forums with volunteers and "listeners." But if you want to get professional treatment from a licensed therapist, you can find them on almost all top therapy sites.
What do you need for getting teletherapy services on platforms?
Web-based therapy works in simple steps:
● Usually, you first create an account on your top therapy site or app
● Then, you need to complete a survey and tell about the mental health issues you want to work on
● After that, you will be matched with a mental health professional who has the necessary training, education, and experience to help you
You can contact them anytime. You just need access to your preferable gadgets, private space, and reliable Internet connection.
Does insurance cover online therapy?
As mental health becomes more of a priority, more and more people are turning to teletherapy for help.
That's why more and more insurance providers broad their services coverage and include web-based psychotherapy in this scope.
The best way to know this is to ask your insurance provider.
Do teletherapy sites take insurance?
While most teletherapy sites don't take insurance coverage, there are some platforms that accept insurance for mental health treatment. The best way to know this is to speak with their customer support.
How to get therapy without insurance?
You can securely pay via the Internet per session or, usually, by choosing a subscription plan or program. Each site offers its own packages with the unique set of services (text, phone, audio, or video counseling) and their amount for a week, month, several months, or even a year.
Online psychotherapy services without insurance are quite affordable. They are usually cheaper than face-to-face treatment and become a more preferable option for everyone who can't afford in-office visits.
Frequently asked questions about choosing the best therapy
How to get a therapist who is best for you?
The Internet provides you access to the best online therapists globally. Choosing your professional will largely depend on what works best for your personality, needs, problems, lifestyle, and budget.
You may want someone who makes you feel safe and comfortable, understands what you're going through, and has the relevant experience to help you.
Read reviews, try connecting with different professionals. If you don't want to follow your recovery journey with a certain therapist, feel free to switch them and find the professional you will "click" with well. It's important.
How to get an online therapist on the therapy sites?
You can be matched with them on sites with the help of trained agents or AI or choose them on your own.
Teletherapy sites provide all necessary information about your therapist. If you don't like them, you can request a change.
Are online therapists legit?
Yes. Online counselors and therapists are the same trained mental health professionals with the necessary education, licenses, and experience as those who provide support in brick-and-mortar.
As you read the online therapy reviews, you'll see that usually, companies hire only licensed mental health professionals with the appropriate degree and check their background.
They are encouraged to use evidence-based therapeutic approaches and the best therapies methods.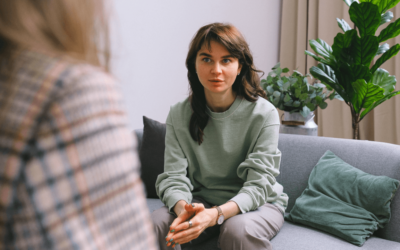 There's a lot of stigma surrounding issues to do with mental health. Many people live in fear, afraid to share their struggles with loved ones because they don't want to be judged. Even worse, the majority of people don't think of therapy as an option to get through a...
read more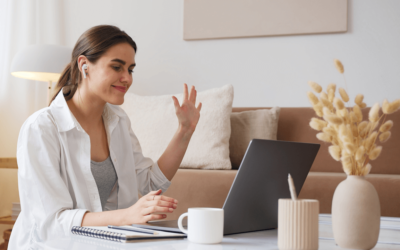 Technology has, without a doubt, revolutionized the world. Today, you can get any service or goods you need right at your doorstep at the click of a button. And with the onset of the coronavirus pandemic, even more possibilities came to light. Top among these is...
read more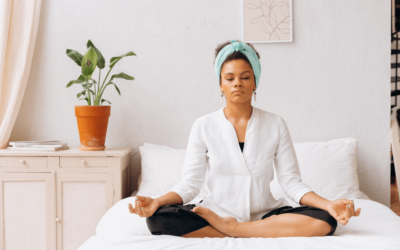 Do you feel like you have lost your purpose in life? Spirituality therapy is best suited for reliving your sole aim on Earth. Spirituality therapy is known to help in the management of grief and loss. What Does Spirituality Therapy Mean? Mental health is becoming a...
read more