Mental health therapy is more accessible than ever thanks to the internet. Online therapy platforms offer new opportunities for both clients and therapists. While traditional in-person therapy requires you to sit in the office with clients, now you can also talk to them via video calls or just exchange messages.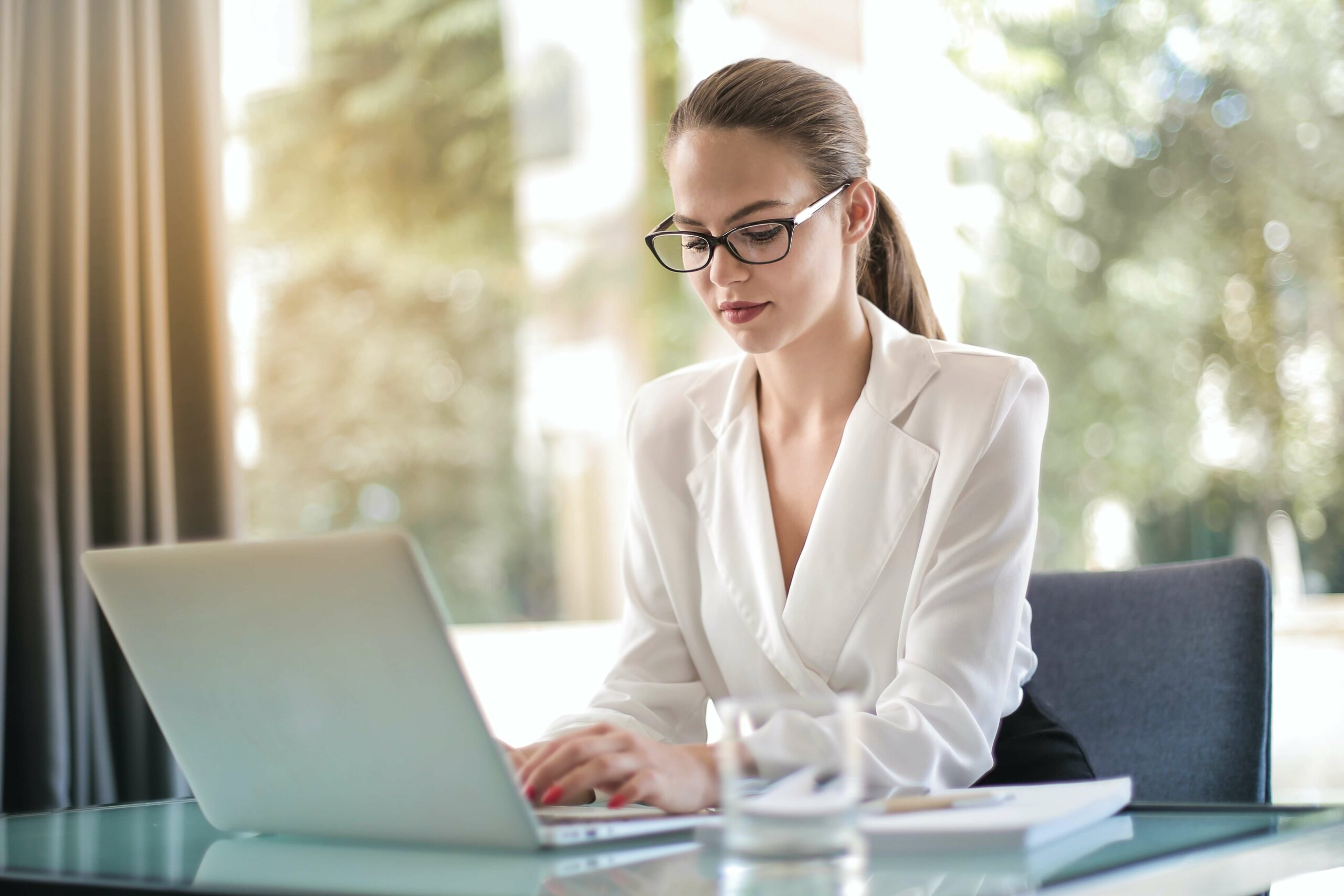 Clients get an opportunity to get the necessary help from virtually anywhere, while therapists can increase their income with remote sessions, choosing them as a part-time job or even making remote therapy their main source of income.
Remote therapy is not only accessible but also flexible — it allows you to work with more clients without sacrificing your work-life balance. You can schedule sessions in advance depending on how much time you have.
While many clients choose online therapy for its accessibility, it's also important to keep in mind that many people decide to try it because it's a cheaper option. While this is an important advantage for many clients, it might also be a big concern for therapists.
How much do online therapy platforms pay their therapists? We selected some of the most popular services in this niche and collected information from various third-party websites where therapists leave their reviews. Here is what you should know about online therapy companies.
1. Calmerry

Calmerry is an online therapy platform that offers convenience, flexibility, and a great opportunity to earn money with remote therapy sessions. Clients come here with different problems, including depression, anxiety, anger issues, grief, and trauma. You may also work with clients who need relationship advice or want to improve their self-esteem.
On this platform, you can provide text therapy and schedule video sessions. Text communication is very convenient for therapists because it doesn't take place in real-time. Instead, you can reply to clients' messages once or twice a day during your working hours.
However, many clients are also looking for real-time sessions, and in this case, they choose video therapy. Video calls allow you to simulate the traditional therapy setting. Some pricing plans feature text messages only, and some include video sessions. Therefore, you may work with the same client in different formats.
Requirements
Calmerry cares about its reputation so it only hires licensed therapists and counselors who have all the necessary experience and permission to work in their state. To start working with your first clients, you should pass screening first.
The platform offers advanced client-therapist matching based on a client's answers to a quick survey. Therefore, you don't need to search for clients, as the company will find those who have problems related to your area of expertise and connect you with them.
According to the company's website, the Calmerry team features mental health experts with different kinds of licenses, including LCSW, LPC, LMFT, and LMSW.
The platform offers subscription-based packages that start from$42 per week for text therapy and $52 per week for video therapy, billed monthly. So, how much does Calmerry pay therapists?
According to the feedback from therapists who've worked here, Calmerry therapists earn about $49.03 per hour. Such a salary is 46% higher than the average salary in the U.S., which makes Calmerry a good option for those therapists who are looking for an additional source of income or want to switch to a more flexible job.
Generally, your income directly depends on the number of clients you're working with, as well as the chosen format of therapy, as video therapy allows you to earn more.
2. Amwell

Amwell is a well-known telehealth company. It doesn't focus on mental health therapy only — people use this platform to get help with different kinds of physical illnesses, but it also employs counselors and has some clients who struggle with depression, anxiety, and other mental health disorders.
One of the main differences between Amwell and other companies from our list from the perspective of a mental health expert is that this company also offers consultations with psychiatrists. Therefore, if your main area of expertise is bipolar disorder, borderline personality disorder, or other mental health problems that may require medication treatment, here you can give prescriptions and provide the whole scope of treatment.
This platform doesn't offer text messaging so if you want to work here, you can only deliver video chat therapy. However, the duration of video calls rarely exceeds 10 minutes. There are some issues with the scheduling system, given that clients often need to wait up to 14 days for their online session, but the causes of this problem are unclear.
Amwell doesn't sell subscriptions so therapists get paid for each particular session. Unlike some of the other companies on our list, Amwell doesn't match clients with therapists — clients can choose therapists based on profiles and feedback. As a result, some therapists have more clients than others.
A lot depends on your professional background. Those therapists who have more experience and hold Ph.D. degrees can set higher prices than those with Master's degrees or less experience. Generally, the price of video sessions starts at $109, but the platform takes its share of this money.
According to the feedback from therapists available online, Amwell therapists earn on average $55 per hour. However, you may earn less or more, depending on the number of clients that choose you and your professional background. Besides, it takes some time to collect enough positive feedback from clients so that you can set a higher rate.
3. ReGain

This online therapy platform focuses solely on relationships and couple therapy. It offers both video sessions and text messaging, along with phone calls. When clients register on this platform, they complete a short survey, and then they get matched with therapists automatically.
If you choose to ReGain as a part-time or full-time job, you won't be dealing with depression, anxiety, or other mental health disorders. Instead, you may work with couples and people who need help in their relationships. Nevertheless, you must have a license that allows you to provide therapy or counseling services.
ReGain clients can choose from among several subscription options that cost from $60 to $90 a week. According to online reviews from therapists, they earn about $32 per hour on this platform.
4. TalkSpace

This is a very popular online therapy platform that has a big team of therapists. An interesting detail about this company is that it isn't certified by the American Telemedicine Association. Nevertheless, the company only hires licensed mental health professionals with more than 3,000 hours of clinical experience.
Despite its popularity and the vast range of therapy services available here, this company often receives poor reviews from both clients and therapists. Some clients complain about receiving copy-pasted messages from therapists, while the latter often note that the company didn't meet their expectations regarding salary.
First of all, we have to mention the fact that TalkSpace isn't the cheapest online therapy platform. Subscriptions cost from $65 to $99 per week and feature unlimited text messaging along with various live video packages.
However, according to the online feedback form therapists, they rarely earn more than $26,000 a year, which is 49% below the average salary in the U.S. Generally, the majority of TalkSpace therapists earn from $14 to $20 per hour.
We also decided to compare TalkSpace salaries to those of their main competitor — BetterHelp. How much does Betterhelp pay therapists? It turns out that BetterHelp therapists usually earn up to $30 per hour, but they only get paid for a 45-minute session, regardless of how long the session actually was.
5. Relationship Hero

Relationship Hero is different from other companies on this list because it's not exactly a therapy platform. This company provides coaching services and focuses on relationship issues.
All clients have to answer a few personal questions before the platform matches them with coaches. This company might be a good solution for those who don't have any therapy or counseling license, but you will need to undergo training to start working with clients.
Clients are charged per minute, and this platform offers various packages, including 60-minute and 240-minute plans that cost $75 and $300, respectively. However, the platform takes most of the money.
According to online reviews, relationship coaches earn about $14 per hour here. A lot also depends on your specialization and experience. It's also important to keep in mind that this platform displays coaches' profiles with clients' feedback.
Wrapping Up
As you can see, there are many online therapy companies that offer additional income for therapists and counselors. Generally, Calmerry looks like one of the best solutions in terms of salary.
If you don't have a therapist license, you can also try Relationship Hero. In this case, however, you will earn much less. Besides, Amwell might be a nice solution for psychiatrists, but in this case, a lot depends on your profile and feedback from clients.