Widespread access to the internet over many devices has made it extremely easy to access online information and services. What's more, an increasing number of businesses, government, and non-government organizations are adopting online platforms to provide services to clients. Counseling and therapy services are not lagging behind, either.
Online therapy platforms are becoming more popular each day. It brings a lot of convenience to clients seeking help, in addition to lowering treatment costs. For one, it eliminates the need for professional counselors to rent offices and other supporting facilities. For another, it saves the client time and money that would be spent traveling to see a therapist. They can also easily create time for appointments within their tight schedules. This article reviews two top online counseling platforms where you can find support and guidance with various mental health issues.
Calmerry: An In-Depth Review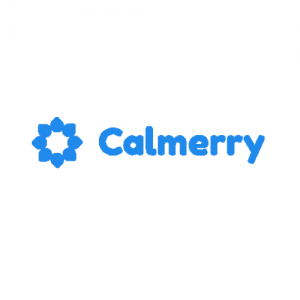 Calmerry enables you to access professional support and guidance on how to enhance your general well-being. Remember, good health is not merely the absence of an illness but also a comprehensive mental, physical, and social wellness state. This company is among the best online therapy platforms. So if you are struggling with an emotional or mental challenge, you can check out some of its services. They can offer help in:
Managing depression and anxiety
Dealing with relationship problems
Enhancing self-esteem
Trauma
Emotional abuse
Grief and loss
LGBTQ+
How It Works
Knowing how the platform works is crucial for getting the appropriate support as quickly as possible. Calmerry's website is user-friendly and has a simple and straightforward design. First, you need to create an account using your basic contact information. It only takes a few minutes to complete this process. Better still, you can use a nickname to stay anonymous and maintain your confidentiality.
Next, you need to fill in the questionnaire as accurately as possible. You should clearly state all the issues you need the online therapist to help you cope with. After that, you have to choose the subscription plan that suits you, pay for the package, and give them up to 24 hours to assign the most suitable fully-licensed counselor. Once everything is set, you can exchange contact information with the counselor and arrange for video calling or text sessions.
What Kind of Therapists Are Available?
This online therapy platform gives you access to highly qualified and experienced therapists. As a result, you can get professional mental health guidance and online counseling. Therapists have different specializations to address different psychological issues.
The kind of treatment a client will receive depends on the issues they intend to solve. However, one point to note is that the outcome depends not only on the therapist's efforts but also on the client's dedication. It is imperative to be completely honest during therapy so that the counselor can create an efficient working plan.
Realizing that you require help from an online therapist is usually the initial and crucial step in your journey towards healing. Furthermore, the counselors are highly professional in their work. So you can fully put your trust in them.
Advantages of Getting Counseling from Calmerry
This company has very affordable and reasonable pricing options, and you can choose a plan that fits your needs, lifestyle, and budget. One aspect that scares people from seeking traditional therapy is the high costs. But Calmerry offers online therapy that is equally effective as face-to-face counseling at affordable rates. If you are not sure if this platform is a good fit for your need, you can try this service for a week with a special subscription plan.
They offer unlimited messaging therapy and live video sessions. You will be able to communicate with your therapist through the convenient channel that you prefer and save time. Counselors at Calmerry use effective evidence-based therapy approaches and provide clients with personalized responses to every message. You are expected to send as many messages to your therapist as you want and get a guaranteed response at least once a day. Lastly, their support team is available 24/7, and they are always ready to help.
It is another online company established in 2013 to offer counseling to help clients in the US manage their mental health issues. If you are looking for therapy online, this company is dedicated to meeting all your needs on the condition that you have access to a stable internet connection, laptop, tablet, or smartphone.
The company claims they give you access to some of the most qualified therapists, thus gaining the trust of many people. All clients can get professional therapeutic services to address different mental health problems. Here are just some of them:
Depression
Trauma
Relationship problems
Anxiety
Stress
Their counselors can use varied approaches to achieve the best treatment outcomes. But many clients complained in their online reviews that they got generic responses from their therapists. The company says their counselors continuously expand their knowledge through additional courses. Finally, before being hired, all mental health professionals must undergo meticulous screening to ensure that they are up to the task.
How to Get Therapy from Betterhelp
Here is an overview of the basic steps you should take while looking for guidance from an online therapist. The company provides a description of these steps to enhance an understanding of the subscription process and help you access professional support for your needs.
Create your personal account
Fill in all the required information in the provided questionnaire.
You can also indicate the kind of therapist you prefer. Such information could include gender, age, race, or religion
Select a plan and pay the necessary fees
Wait as you get matched with the appropriate therapist who specializes in treating your issues
Benefits of Using Their Platform
A major factor to consider before choosing an online therapy platform is the benefits you can get as a client. It is important that you get the maximum value for the money you spend. Here are some of the advantages of choosing this platform:
They claim there is a free trial option, although it's not clear how you can get it – there is no information about it on their website
The user interface is straightforward, and the website is easy to navigate
Multiple pricing packages.
Different communication options, i.e., text messaging, live chat, video calls, phone calls.
Sign Up and Improve Your Mental Health Starting Now
To effectively cope with your mental health issues, you need to work with the best online therapy provider. Both companies offer highly professional services aimed at treating and managing a lot of mental health problems. For this reason, it is important to explore both websites to learn more about each platform and determine a suitable package for your needs and budget. You should also read online reviews from their clients to find out if they offer the kind of professional support that is worth your investment.