There's a lot of stigma surrounding issues to do with mental health. Many people live in fear, afraid to share their struggles with loved ones because they don't want to be judged. Even worse, the majority of people don't think of therapy as an option to get through a rough patch. You see, there are many myths surrounding therapy that have made seeking help seem like a bad thing.
You've probably seen it countless times in some movies. A character struggling with their mental health will do everything to keep it a secret. They'll go to therapy without anyone knowing, and when people find out, they tend to shun the person. In most cases, the mental illness displayed on the screen is quite serious. As a result, people often associate therapy with serious conditions.
If you believe these misconceptions about therapy, you may not get the help you need. We've explored some of the beliefs people have about therapy to help you make an informed decision.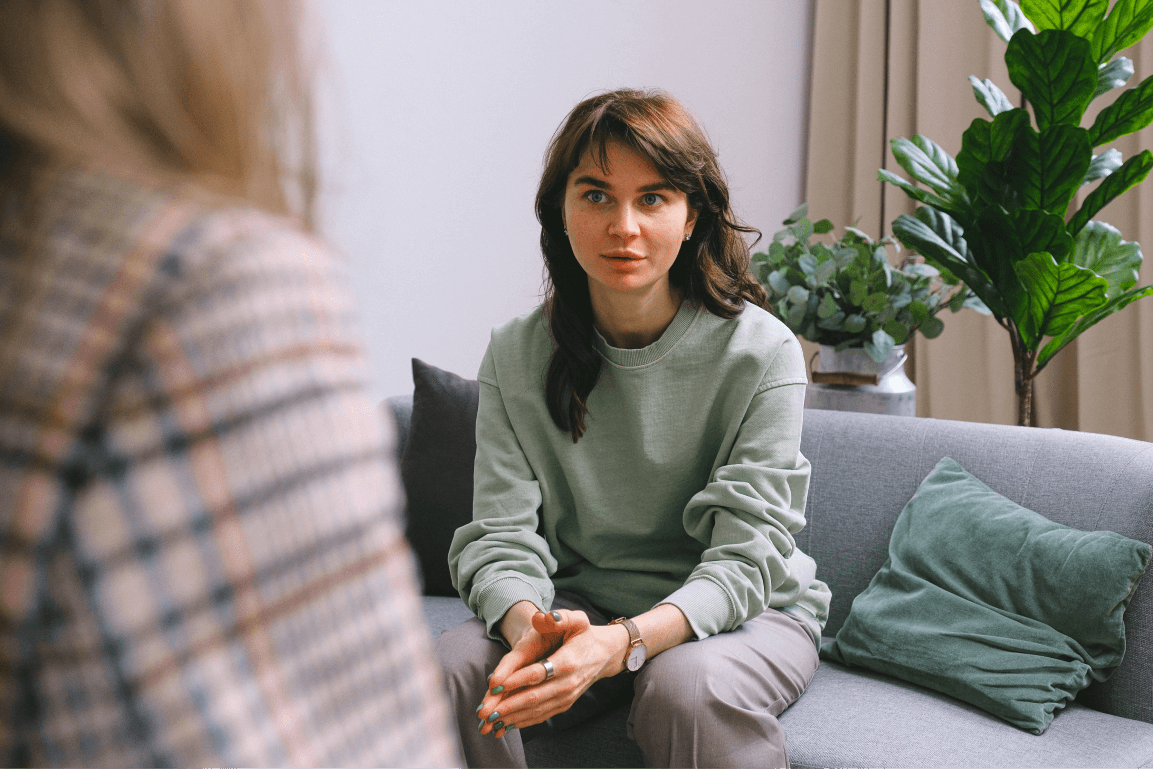 Therapy is for "Crazy" People
This has got to be the most popular myth about therapy. Most people believe that only "mental" or "crazy" people should seek psychological help. This couldn't be further from the truth. You don't have to have a mental illness to see a therapist.
Many people go to therapy because they want to deal with everyday stressors. Some people seek professional help because they want to change old habits or their negative way of thinking. Therefore, whether you're struggling at work, in your marriage, or with life in general, you can see a therapist.
All Therapists Are the Same
Most people also tend to generalize when thinking about therapy. They believe all therapists are the same, and they use the same strategies. Again, this isn't true. While there may be some similarities in the types of therapy approaches used, you won't meet therapists that are exactly the same. Each therapist uses a different approach. Besides, they tailor their sessions to individuals.
As a result, you may be seeing the same therapist as someone else, but your experiences will be totally different. Besides, the approach they choose for you won't be the same.
Some of the popular therapy strategies that professionals use include:
Cognitive Behavioral Therapy (CBT)
Interpersonal Therapy (IPT)
Psychotherapy
Counseling
Exposure Therapy
Narrative Therapy
Another thing you need to know is that your experience will be different with each therapist. It's, therefore, crucial to research and interview several therapists before you settle for one. This way, you'll end up with someone who meshes well with you.
Therapy Will Push You Over the Edge
Some people are of the school of thought that talking about your problems too much gives them power. For this reason, they believe that seeing a therapist only makes things worse. The more you rehash the past, the more you keep reliving the bad things that have happened. By doing so, you push yourself over the edge and make matters worse.
This isn't true either. Therapists are trained and experienced to know how much their patients can take. If you have to talk about any traumatic life events, the therapists know how to guide the conversation. They know how much you can take and when to pull you back when you're going too far.
If anything, your therapist will change your perspective and make thinking of traumatic experiences less stressful.
Therapy is for Weak People
People who can't handle their emotions and need therapy are also considered weak. Strong people solve their own problems and get over them, they say. This isn't true. It takes courage, strength, and willpower to seek assistance when you need it.
Sometimes, you may be going through something you don't understand or know how to get yourself out of. Speaking to mental health professionals changes your perspective and gives you options on how to handle things differently. Therapists are a lot like coaches and tutors; they teach you how to handle difficulties, change your mindset, and find the inner strength to tackle challenges.
If You Start Going, You Never Stop
Some people also think of therapy as a point of no return. They believe that if you start seeing a therapist, you'll never stop. This isn't true. While there are cases where individuals have to undergo therapy for a long time, there's also short-term therapy.
Short-term therapy is often out-patient cases, which only take about 10 sessions, depending on the case. Each session lasts about 50 minutes and can be spread out as one desires.
You'll Be Forced to Confess Things You Don't Want to Talk About
Another reason why most people don't get to enjoy the benefits of therapy is the fear of having to talk about difficult subjects. This myth probably stems from what people see in the movies. On the screen, the therapist always makes their patient talk about traumatic experiences that happened in childhood. This seems like the ongoing theme in all the therapy sessions.
However, this isn't the case. Your therapist will only ask you to talk about certain issues if they impact your current situation. Besides, as we've mentioned, the sessions are often controlled. No one will force you to talk about something you don't want to. The therapist's goal is to ease your emotional suffering and make it easier to cope. Therefore, if you end up sharing, it will be for your own benefit.
It's Just a Dark Phase. It Will Pass
When you're going through a rough patch in life, it often tends to pass because nothing lasts forever. However, you can't carry this mindset into issues regarding mental health. Sometimes, you may be going through a situation you don't know how to deal with. If the challenge is too difficult to bear and you don't know what to do, it may push you over the edge.
Seeing a mental health professional gives you coping mechanisms and teaches you how to deal with different challenges. Besides, you access a safe space where you can talk about what you're going through.  As a result, you're less likely to fall into depression or anxiety because you learn to manage your emotions and thoughts.
You'll Be Ruined if People Find Out
Public perception also often deters people from getting the help they need. Most people believe that if their friends or family members discovered they see a therapist, it would ruin them. This school of thought stems from the idea that therapy is for the weak and "crazy" individuals. As a result, there's a lot of stigma around the subject.
The truth is, there's no way for anyone to find out. Therapy is confidential. Your therapist can only disclose your information in certain cases. For instance, if someone is in danger, there's a court order demanding it, or there's an instance of child abuse. Otherwise, the only way for someone to find out is if you tell them you're seeing a therapist.
Therapy is Expensive
Most people also believe therapy is too expensive. However, the price varies from one therapist to another, which means you can shop around and find one that's within your budget. Besides, some community-based healthcare centers offer therapy on a sliding fee scale. Therefore, price shouldn't be an excuse.
If you're debating if therapy is a good investment, weigh the pros and cons. Think about how much money you'd save on buying superficial things to make you feel better. With therapy, you'll be in a position to make positive changes that make you focus on improving your life. Also, you're in a better headspace to make more money when you're not dealing with negative emotions. It's worth the investment!
You Don't Need a Therapist if You Have Friends
If you have a strong support system, it's easy to assume you don't need therapy. After all, your friends will listen, allow you to cry, and support you through all the ups and downs. There's no doubt that having a strong support system is invaluable. However, it's not a substitute for therapy.
The benefits of therapy far outweigh what you'd get from friends and family. Think about it. With a friend, you'd have to censor yourself on some topics because you don't know how they'll react. With therapy, you can lay everything on the table without shame.
Furthermore, with friends, it has to be reciprocal. You have to listen to their troubles as well. In therapy, everything is about you. Besides, only a therapist can diagnose mental illness or disorders and come up with the best treatment.
Make an Informed Decision
Have you believed these misconceptions about therapy? You're not alone. Most people shy away from therapy because of these myths. Now that you know the truth, you can make an informed decision. If you believe you need to speak to a therapist, do your research, and get an appointment. Find your therapist today.