Technology has, without a doubt, revolutionized the world. Today, you can get any service or goods you need right at your doorstep at the click of a button. And with the onset of the coronavirus pandemic, even more possibilities came to light. Top among these is online therapy. Due to the need for social distancing, more people started embracing different ways to take care of their mental health.
Anyone who's tried online therapy will tell you that it's just as effective as traditional face-to-face therapy. But if you don't know what to expect, you can be a bit skeptical. What if it's not for you? How exactly does it work? Can you rely on this type of therapy? We tackle these questions and more in this article.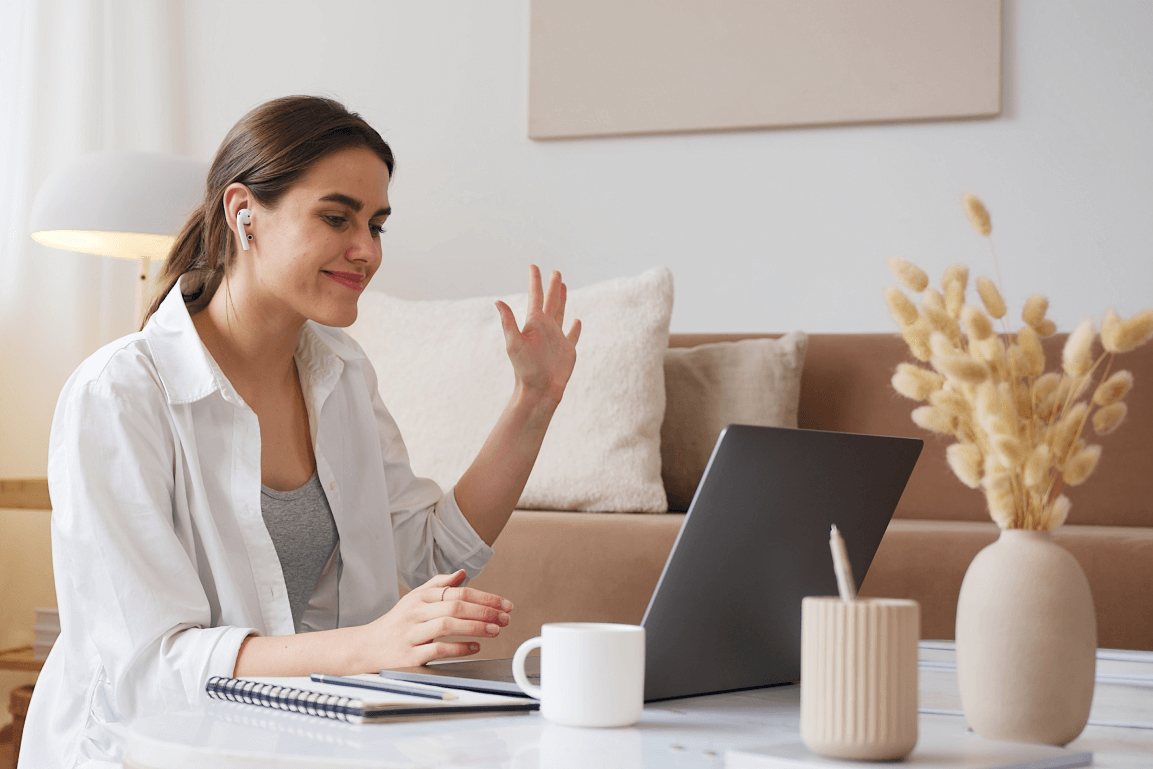 Types of Therapy Used for Treating Anxiety Disorders
If you're considering online therapy to deal with anxiety disorders, you may be a bit apprehensive. With traditional therapy, you get to communicate a lot with your therapist. Not to mention, they use different strategies to help you deal with what you're going through. It's only natural to wonder if you're going to get the same quality of treatment with online counseling.
The answer is yes. Online therapy platforms hire experienced licensed therapists. These mental health professionals use scientifically proven methods to help you cope and deal with your condition. Not to mention, your therapist will be accessible any time you want to schedule a session.
Here are some of the common therapy techniques you should expect your online therapist to use for anxiety:
Cognitive Behavioral Therapy (CBT)

Dialectical Behavioral Therapy (DBT)

Exposure Therapy

Art Therapy

Acceptance and Commitment Therapy (ACT)

Interpersonal Therapy

Psychoanalytic Therapy
What is Online Therapy?
Online therapy, as the name suggests, is therapy sessions that happen online. There's no major difference with in-person counseling apart from the setting. You can take your therapy sessions on your phone, laptop, or tablet.
Similar to traditional therapy, the therapist will direct your sessions and give you tools to cope depending on what you're dealing with. Online therapy is accessible to everyone. Whether you have a mental disorder or want to deal with life challenges, this therapy is beneficial.
But is online therapy effective? Yes. As we've mentioned, the only difference between this type of therapy and in-person sessions is the settings. You get a professionally trained therapist to handle your case. What's more, all the tools and treatment strategies they use are clinically tested and effective.
Is Online Therapy for You? The Benefits
If you're a die-hard, lie on your therapist's couch kind of person, you may still be skeptical. You're probably wondering, "is online therapy worth it?" "Will I really get the same experience, or will it be a waste of my money and time?
We've highlighted some of the benefits you can get from trying online therapy. Here's why you should consider this type of therapy.
No Physical Barriers
If you've tried traditional therapy before, you're well familiar with the challenges. You have to schedule an appointment and deal with a long commute if the clinic is far. You don't have to worry about these problems with online therapy. Because the entire session happens online, nothing will get in your way. Besides, it's the perfect setup for people living in remote areas.
Whenever you need to chat with your therapist, all you have to do is make sure you have a reliable internet connection and gadget. At the click of a button, your sessions will begin. It's the true definition of help at your fingertips!
Accessible Any Time
Time is also a major constraint with traditional therapy. You have to schedule your therapy sessions during your free time. That can be difficult to do if you have a hectic schedule. As a result, you may find you're only able to make it to your sessions a few times a month.
You can say goodbye to this challenge when you begin online therapy. Because the sessions are accessible anywhere, you can communicate with your therapist at any time. It's possible to speak to your therapist on your commute back home, late in the evening, or early in the morning before work. It's up to you!
Guaranteed Privacy
If you're like most people, therapy seems like a big step; and it is. Therefore, when you've made the brave decision, and you're ready to begin, the last thing you need is everyone finding out about it. You don't want to run into a friend or nosy neighbor at the therapist's office. When this happens, it can make you uncomfortable because you feel like you need to explain your reasons for being there.
The likelihood of this happening with online therapy is quite slim. Since you have the convenience of taking all sessions at the comfort of your home, no one can find out. Besides, your therapist will keep everything you discuss private and confidential. Therefore, there's no need to worry about details of your case getting out.
Pocket-Friendly
Online therapy is also an excellent option because it's more affordable compared to traditional therapy. Because the therapists don't have costs like renting out office spaces, the service is way more affordable. Besides, you're billed per week or month in most cases as opposed to per session.
Most insurance companies are also starting to cover online therapy. This means you get to save even more. And because you won't have to deal with the commute, you can save even more on additional expenses to get there. How's that for convenience?
Expert Opinion
Have you ever discovered an incredible therapist you'd like to handle your case, but the distance was an issue? With online therapy, you can access any mental health professional you need. As long as the therapist offers the service, all you need to do is to reach out, pay, and begin your sessions.
What's more, most platforms prioritize expertise. They only hire licensed professionals and give you a chance to choose someone you mesh easily with.
Perfect for People with Disabilities
If you have a disability, chances are you need someone to escort you to your therapy sessions every time. With online therapy, you don't need to wait until you have someone to take you to your therapist. As long as you have your computer or phone and a reliable internet connection, you can access help effortlessly.
Multiple Interaction Options
Another great benefit of online therapy is that there are various ways to interact with your therapist. You can choose to do your therapy over text or live video interactions. You can also pick the best time for you to take your sessions, depending on your schedule.
Wrapping Up
Your mental health should be your number one priority. Whether you're dealing with mental illness or simply having a hard time coping with life challenges, a therapist can help. As you have seen, you don't have to wait until it's safe to see a therapist face-to-face. You can schedule an appointment with a therapist right at the comfort of your home. Explore online options and choose the platform that suits your needs.